USA
Get USA Visa for Study, Visitor or Business call us now.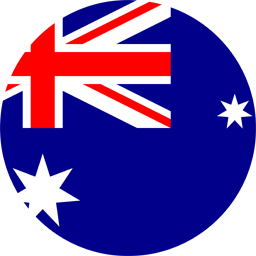 Australia
Study, Work, Live in Australia - Apply for next Intake
New Zealand​
Study & Settle in New Zealand with our Career Guidance
Germany
Best Study and Work Visa Guidance - Call Us Now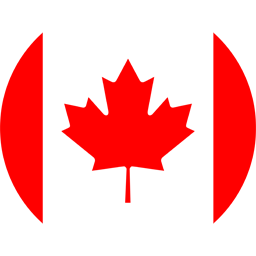 Canada
Study, Work, Live in Canada - Apply for next Intake
United Kingdom
Get UK Student Visa for next intake call FEC now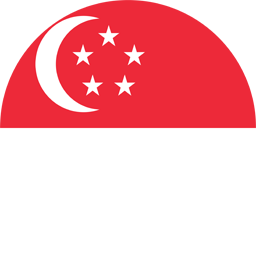 Singapore
We guide best, many courses option - call now to get visa
Europe
100+ Colleges & Universities options available
Numbers Speak for Themselves
Looking for Foreign Visa Services?
Study in World's Best Universities & Colleges Admissions, Visa Preparation, IELTS Coaching.
Send a request for free consultation
Monthly Achievers at Foreign Education Club
IELTS STAR
Aditya Singh
7 Bands
IELTS STAR
Mayur Shukla
6.5 Bands
Visa Achiever
chandaji rajput
New Zealand
Visa Achiever
hansaben rajput
New Zealand
Visa Achiever
harshil patel
Canada
Visa Achiever
hinal darji
UK
Visa Achiever
hevin darji
UK
Visa Achiever
jagabhai chaudhari
Canada
Visa Achiever
bhavnaben chaudhari
Canada
Visa Achiever
jay patel
Canada
Visa Achiever
jeet chaudhari
Canada
Visa Achiever
milan patel
UK
Visa Achiever
krunal chaudhari
Canada
Visa Achiever
rushabh patel
Singapore
Visa Achiever
satish prabhakar
Canada
Visa Achiever
shivani sharma
New Zealand
Visa Achiever
shubham jain
Canada
Visa Achiever
utsav prajapati
USA
Visa Achiever
vihar patel
New Zealand
Visa Achiever
suhani pathak
Canada
Visa Achiever
shilpaben patel
Canada
Visa Achiever
jitendra patel
Canada
Visa Achiever
urvish chaudharyy
Canada
Visa Achiever
krunal goswami
New Zealand
IELTS STAR
Abhishek Rawat
7 Bands
Visa Achiever
Yash Patel
Australia
Visa Achiever
Sureshbhai
Canada
Visa Achiever
Sushilaben
Canada
Visa Achiever
Prins Patel
UK
IELTS STAR
Shashvat Barot
7.5 Band
Visa Achiever
Saumya Patel
Canada
Visa Achiever
Chetan Dhamale
Canada
Visa Achiever
Ravi Parmar
Canada
Visa Achiever
Shivani Ladani
NZ
Visa Achiever
Mirali Solanki
Canada
Visa Achiever
Shravan Luhar
Italy
Visa Achiever
Laxman Rathva
UK
Visa Achiever
Ajay Raval
Canada
Visa Achiever
Umesh Jangid
Canada
Visa Achiever
Jeena Chaudhary
Canada
Visa Achiever
Gangaben Patel
Canada Visitor
Visa Achiever
Shankar Patel
Canada Visitor
Visa Achiever
Sanket Dave
Canada
Visa Achiever
Riya Patel
Canada
Visa Achiever
Jay Raj
Canada
Visa Achiever
Jeel Joshi
Canada
Visa Achiever
Krunal Leuva
UK
Visa Achiever
Jaldeep Patel
UK
Visa Achiever
Mahesh Patel
NZ Visitor
Visa Achiever
Kapilaben Patel
NZ Visitor
IELTS STAR
Jeena Chaudhary
7.0 Band
Visa Achiever
Abhishek Patel
Canada
Visa Achiever
Payal Patel
NZ
Visa Achiever
Jeel Patel
Canada
Visa Achiever
Milan Darji
UK
PTE Achiever
Yash Prajapati
PTE 62
Visa Achiever
Jignasha Shiyani
UK Dependent
Visa Achiever
NikhilChaudhary
Canada Dependant
IELTS Star
Umesh Jangid
Band: 7
IELTS Star
yogesh trivedi
Band: 7
IELTS Star
ashutosh lall
Band: 8
Visa Achiever
Parash Shiyani
UK Student
Visa Achiever
Rajendra Ahitan
UK Visitor
Visa Achiever
Shushma Ahitan
UK Visitor
Visa Achiever
Rakesh Patel
Canada Visitor
Visa Achiever
Dakshaben Patel
Canada Visitor
Visa Achiever
Tirth Patel
Australia
IELTS Star
Niketa Patel
Band: 7
PTE Star
Raj Patel
SCORE: 56
Visa Achiever
Jash Makadiya
Canada
IELTS Star
Madhav Arora
Band: 8
Visa Achiever
abhishek Patel
Canada
Visa Achiever
Nisalba Patel
UK
IELTS Star
Abhishek Patel
Band: 6.5
Visa Achiever
Ayush Patel
Canada
IELTS Star
Jibin Joseph
Band: 8.0
IELTS Star
Krunal Chaudhary
Band: 7.0
Visa Achiever
Nairuti Bharadia
Canada
Visa Achiever
Vatsal Manek
UK
Visa Achiever
Urvisha Kachhadiya
UK
Visa Achiever
Apeksha Chaudhari
Canada
Visa Achiever
Ghanshyam Patel
UK
Visa Achiever
Shraddha Kapadiya
UK
Visa Achiever
Ritik Yadav
Canada
IELTS Star
Samay Shah
Band: 7.0
IELTS Star
Chetan Dhamle
Band: 6.5
Visa Achiever
Kiran Singh
Canada
Visa Achiever
Khushboo Patel
Canada
Visa Achiever
Ravi Trivedi
Canada
Visa Achiever
Smit Patel
Canada
Visa Achiever
Jay Patel
Canada
IELTS Star
Nikita Padhiyar
Band: 6.0
IELTS Star
Neha Chauhan
Band: 7.0
IELTS Star
Harsh Joshi
Band: 6.0
IELTS Star
Mahin Patel
Band: 7.5
IELTS Star
Harman Rait
Band: 7.5
Visa Achiever
Rushi Patel
Canada
Visa Achiever
Palak Chaudhari
Canada
We are your pathfinder at each step of Abroad Education Process
Make your dream come true to settle permanently in Your Dream Country