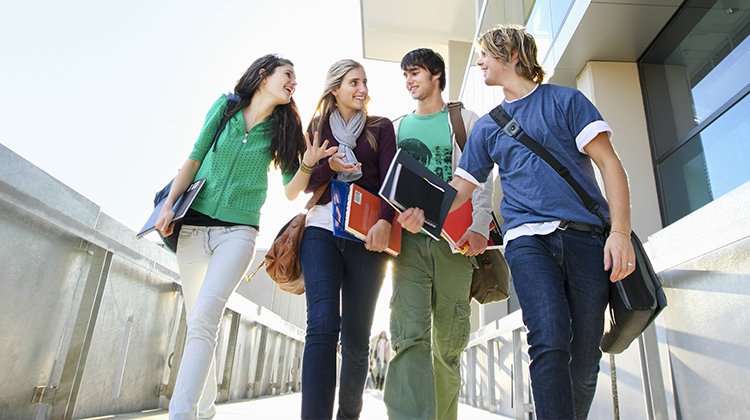 A standardized test, the Graduate Record Examination (GRE) measures verbal, mathematical and analytical writing skills of students aspiring to undergo their graduate studies abroad. The test intends to aid graduate schools (of all fields other than business) in assessing an applicant's potential for advanced study. Most universities in the US, while inviting applications for MS programs, ask for GRE® scores.

The examination is entirely a computer-based test, and no two students get an identical set of questions. The test is scored on a maximum of 340. The GRE® score alone cannot guarantee admission into a university or college – the test is only one of the major factors taken into consideration in the long process of an applicant getting admitted into the program that they desire.
The GRE® test has three parts – Quantitative, Verbal and Analytical Writing Assessment. The following is the GRE® test structure:
Your GRE percentiles are going to depend tremendously on this section. Analytical writing tests a candidate's ability to present and construct complex ideas in a simple form. It's all about how you effectively convey ideas, support them with significant examples and examine the relevant claims. This GRE general test also analyzes your ability to keep the discussion focused, control the elements and write grammatically coherent English. The analytical writing section consists of two separate parts of 30 minutes each. While in the first part, you analyze an issue, in the second, you analyze an argument. If you are preparing for the GRE at home, make sure you practice analytical writing well enough.
The next section in the GRE is verbal reasoning. This section aims to measure the candidate's skills to conclude discourse, prepare reasoning from incomplete data and discover an author's underlying assumptions. Moreover, the candidates are also required to summarize the text, differentiate between the crux and minor points surrounding them and finally understand the structure of the text. GRE practice tests for this section must include basic sentence formation and other English grammar like verb tense, idioms and isometric expressions, pronoun agreement, subject-verb agreement, modifiers, and parallelism.
The final part of the GRE test is quantitative reasoning. GRE scores in this section depend heavily upon a candidate's ability to understand quantitative information, analyze and interpret it, and solve problems using mathematical models. You should be able to solve mathematical problems based on elementary concepts like arithmetic, algebra, geometry, probability, and statistics. The GRE test sample for quantitative reasoning would include profit and loss, speed, distance and time, linear equations, set theory, powers and roots, lines and angles, percentage, volume, and area.
An unidentified un-scored section is included and will appear in any order after the Analytical Writing section. It is not counted as part of your score. An identified research section that is not scored may be included, and it is always at the end of the test.
The US-based "Educational Testing Service" (ETS), which works under the guidance of the Graduate Record Examination Board, develops and administers the GRE®. ETS is responsible for setting questions, conducting the test and sending score reports to each examinee. For detailed information about GRE®, please refer to the official website of GRE®.
What is the scoring scale for the GRE?
The AWA section grades are from 0-6 in 0.5-point increments.
The Quantitative Reasoning section scores are from 130-170 in 1-point increment.
The Verbal Reasoning section scores are from 130-170 in 1-point increment.
Total scores are from 260-340 in 1-point increment; AWA scores are separate.
Frequently Asked Questions
Send a request for free consultation
Call Us On
+91-98982 57567 / +91-97370 40095
Why Foreign Education Club​
Since begining, our primary goal has been to provide quality services for Abroad Study and Immigration. Our impact is speak louder than our word.