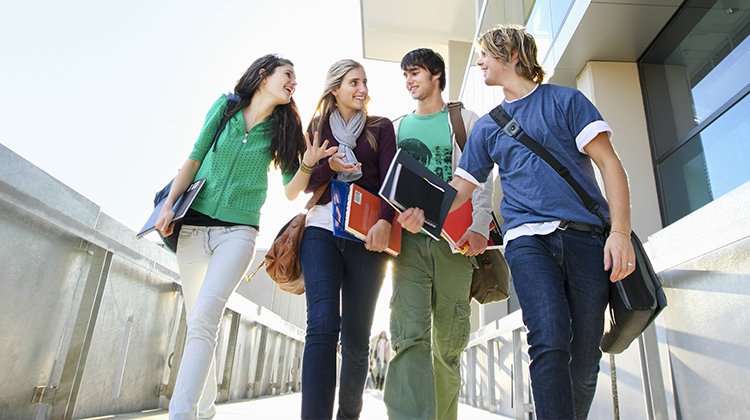 Pearson Test of English (PTE) is an international computer-based English language test. Many universities and colleges around the globe accept PTE scores to check student's English language proficiency for admission purposes. PTE score report in the enabling skills: grammar, oral fluency, pronunciation, spelling, vocabulary and written discourse. PTE Academic has been aligned to the CEFR, which is recognized as a standard across Europe and in many countries outside of Europe.
What PTE Academic scores means?
PTE Academic scores predicting the likelihood of successful performance on CEFR level tasks
What is a PTE Academic Requirement?
For undergraduate studies a minimum score between 51 and 61
Scoring spoken English skills
The spoken portion of PTE Academic is automatically scored using Pearson's Ordinate technology.
Further information about automated scoring is available on the official website: https://www.pearsonpte.com/scoring
The score range is 10–90 points. The final score depends on how students perform overall in all types of question prompts.
Communicative skills scores
The communicative skills measured are listening, reading, speaking and writing. For each skill, the score range is 10–90 points.
The enabling skills are grammar, oral fluency, pronunciation, spelling, vocabulary, and written discourse. In addition, there are rules and criteria for getting score points.
Correct or Incorrect Answers Score
For correct item gets 1 score, no score for incorrect items. Some item types are scored as either correct or incorrect.
Foreign Education Club: BEST PTE COACHING IN North Gujarat
Our vision is to help more and more students to achieve their desired PTE score easily and quickly. Our mission is to provide best coaching by highly motivated and experience PTE teachers. Team is always ready to help you when it needed most with student's flexibility and demands. Foreign Education Club is trusted by students and result driven provider over five years and serving students by offering them PTE tutorials and on demand group classes as per the student's convenience.
Why PTE Coaching with Foreign Education Club?
Save your hard earn money by not repeating TEST attempt again and again as our experts look into carefully. Best speaking practice facilities where you can interact directly with experience PTE EXPERTS. Result driven team, we work and help you passionately until you achieve your targeted band score in the exam.
Send a request for free consultation
Call Us On
+91-98982 57567 / +91-97370 40095
Why Foreign Education Club​
Since begining, our primary goal has been to provide quality services for Abroad Study and Immigration. Our impact is speak louder than our word.